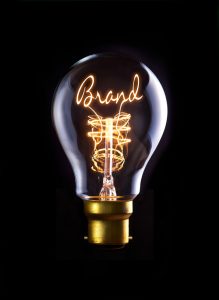 "You have to stay true to your heritage; that's what your brand is about." – Alice Temperley 
Nailing your branding is crucial for business success. A strong brand will help you stand out in the crowd. If you are an entrepreneur it is important to build a personal brand, in parallel and before your business brand
Branding in the digital age
Building a strong brand in the digital age is vital.  In the last few years the digital communications revolution has completely transformed the balance of control. The consumer's voice has become louder and much more public. Consumers can publish their experience of a brand and compare it with the experience of others. The ability of a brand to respond to this can have a profound effect on the way they are perceived.
How branding can help your business
Branding can help you stand out from your competitors, add value to your business and engage with your customers.  In fact, it is so important that according to Coca Cola branding is the next essential startup competency.
Stand out from the competition
Add value
Connect with people
How to create a strong brand
The key ingredients
Brand consistency
Brand identity
Reputation is key to success
Make your brand rock
Keep your brand fresh
Keeping your brand fresh is essential. Using designers to help reassess your designs, language or identity every few years should be an ongoing investment in your business and an essential rather than an added luxury.
All successful companies revisit their communications periodically. Even some of the world's most famous brands have had a revamp!
Here are my top 5 branding tips:
To summarize, your brand defines your business from the big things like vision and values to your people, customers, suppliers and every interaction anyone is ever going to have with you, no matter how small.
For a more detailed guide, grab your free booklet now Girlboss Guide: How to Nail Branding
Bijou Concierge can help with your branding in terms of content creation, social media, blogging and email marketing support.
For further info please email annie@bijouconcierge.co.uk