Our services
Bijou Concierge is a high end, boutique concierge and luxury lifestyle management business.



We help you manage your life, your way.



However, unlike some luxury lifestyle management companies, Bijou Concierge prides itself on being able to provide a first class service at affordable prices. Simply hand over your 'To Do List' and let us cater to your every whim, from the mundane to the fabulous.



Maybe you are craving more free time? We can take all of the tedious, time-consuming day to day activities off your hands, allowing you to focus on what really matters. Time is a precious commodity and we are dedicated to saving you time whilst delivering a prestigious, bespoke service.



Are you planning a trip abroad? We can find you that romantic little hideaway and arrange champagne on arrival or design a fun family getaway.



Starting your own business? We can put everything in place from designing your website, copywriting, digital marketing to PR, CRM management and social media support.



Need a part time Virtual PA/ Assistant? We can manage your diary, book appointments, undertake research, type up a report or send out a mailshot.



Want to throw a spectacular party? From designing the invites to sourcing that gorgeous little vintage dress consider it done.



Perhaps you want a magician for your child's birthday party or would like to hire a designer handbag for the day, we know who to call and make it happen. Our little black book is bursting with great contacts, secret hideaways and amazing ideas. We can even make the inaccessible accessible. So, just sit back and relax whilst Bijou Concierge ensures that your life runs as smoothly as possible.
Services
Whether you are an entrepreneur or small company who requires ongoing or ad hoc business support, we have it covered. We work with you 'virtually' so you have all the benefits of having your own Personal Assistant at a fraction of the price. What's more our Business Concierge services are tailor made to your specific business requirements so you know that you are getting exactly what you need for you and your business.



Bijou Concierge can also provide a competitive package to larger companies wishing to offer their employees access to a concierge service as an employee incentive. Corporate organisations now recognize the need to help employees balance work and home life. Over 9 out of ten employees cite the importance of the work-life balance as a key factor in their assessment of their commitment to their employer. Research by Aon Consulting shows that companies providing assistance in this area have become successful in the recruitment battle. Facilitating a reduction in the work-life conflicts promotes employee loyalty and productivity. Satisfied employees are more efficient and innovative, focus better on work duties, waste less time and get more done.
Life is so hectic these days. Work often involves long hours and takes up a huge amount of our time. Others are busy running a home, juggling the needs of children, dependant relatives, pets and more. Often finding time to get everything done seems overwhelming. From sourcing service providers to helping you move home, manage your property portfolio or book an indulgent weekend away/dream holiday of a lifetime, no task is too big or too small. Let us take care of all your domestic, leisure, travel and personal requirements.
For those of you about to embark on starting your own business we can help and support you. Our Startup Concierge is designed to help new businesses get up and running quickly and efficiently. We offer a wide range of services to help you brand, market and develop your business. From logo design, website creation and hosting through to social media management and professional/financial services, we have it covered.
From sourcing tickets to hip music festivals, arranging a VIP package for a major sports event including luxury transport, simply booking a table for two at an exclusive restaurant through to arranging lavish parties and corporate hospitality, leave it to us. We will ensure your event is unforgettable by taking the pressure off the organising and allowing you to relax and enjoy the occasion. Our expertise means we can provide innovative ideas to make it truly memorable. Let us manage your social calendar and we will save you time, effort and money.
Services at a glance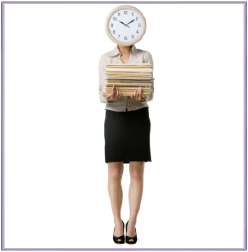 Overloaded with work? For the client in need of ad hoc or more regular PA/admin support, our Business Concierge is perfect. A tailor made service to suit your individual requirements will be provided. What's more our 'virtual' set-up allows for reduced costs and more flexibility so you get the best of both worlds.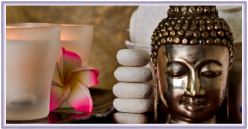 Need a holiday? We will take the stress out of finding and organising that perfect getaway by doing everything for you. We will source possible destinations, agree one with you and then take care of all the travel arrangements (and luxury finishing touches) so all you need to do is turn up and enjoy!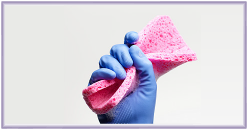 No time for housework? We will source reliable, efficient and professional cleaners, tradesmen and more to ensure the smooth running of your home. Let us take care of all your domestic requirements. Just give us your 'To Do List' and 'consider it done'.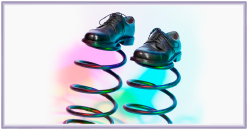 Budding entrepreneur? If you are starting or growing a fledgling business our Startup Concierge package provides a whole host of essential business support services from designing your business logo and creating your website thorough to marketing, legal, financial and social media support. It is a 'one stop shop' for everything you need to launch your business quickly and efficiently.